We are committed to run our business in harmony with nature, which provides some of its most valuable gifts, such as the water or the crops we use. To bring moments of joy to our customers and satisfaction to our employees, we need to care for the Planet and make every effort to pass on the same nature's gifts to the generations that come after us.
Our ambition is that, by 2030, our breweries will be carbon neutral, the packaging we use will be recyclable, the ingredients we rely on will come from sustainable sources, and we shall continue to be the best in class in terms of water consumption.
These aspirations have been checked against the expectations of our stakeholders (see the Defining the content of this report section), and they confirmed our focus. In the same time, they voiced that our responsibility over emissions exceeds our own operations and expands across the supply chain.
Therefore, since transport & cooling are activities we should also consider when assessing our overall impacts, we added them to our list of material topics.
As per Asahi Group's policies, all environmental-related matters are dealt with by an environmental management committee led by our Technical Vice-President. The Committee advances the activities in line with the PDCA cycle (Plan-Do-Check-Act) and runs environmental management programs in full compliance with ISO14001 and other regulations.
The final aim is to reach the environmental goals and Asahi's environmental vision by 2050. Any successful action turns into a case study that is shared within the Group.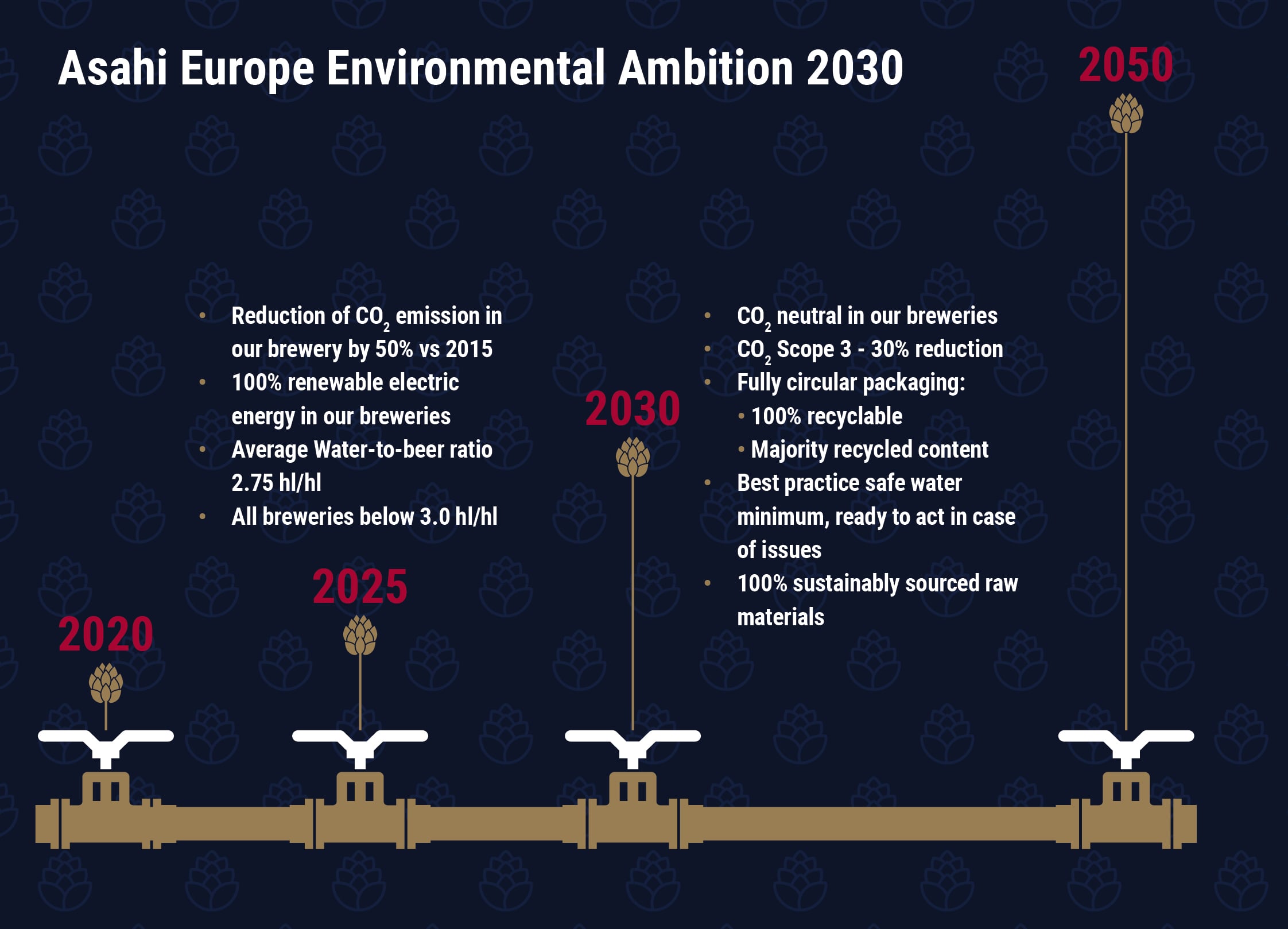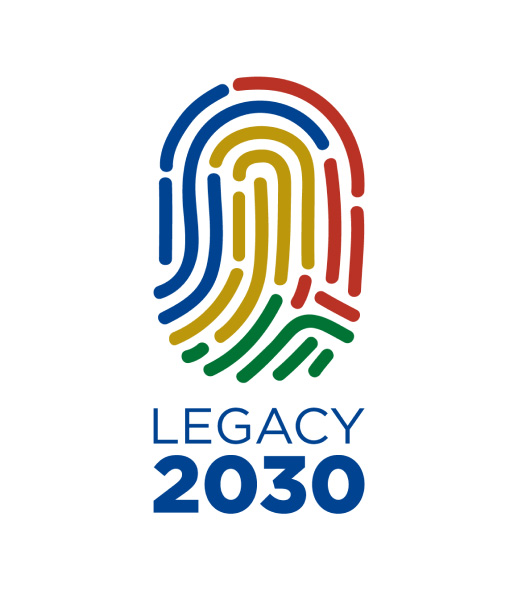 All company sites have stable Waste Water Treatment Plants and rely on biogas produced on anaerobic reactor to partially replace the natural gas used in the boiler house. In order to significantly save energy and prevent any risk of fire events, we currently evaluate thermal insulation options for all our buildings. ISO 50001 is implemented in all our breweries (Brasov, Buzau, Timisoara), and the system will be maintained in the years to come.
All our sites operate based on ongoing plans aimed at increasing the processes efficiency and loss elimination. The LPG-fueled forklifts will be gradually replaced with electric ones. In 2020 we started to replace lighting bulbs with LED-solutions, and the programme will continue until all lighting will be LED only.
Access to water has been recognised as a human right in 2010. Nevertheless, there are regions where this right is limited as water is scarce, and this tends to become a concern even in areas where this was never an issue.
Considering the above, the European Commission proposed a recast of the Drinking Water Directive that was adopted by the European Parliament at the end of 2020. Although the provisions have no significant direct impact over our activity, we understand that the availability and the quality of the water represent an increasing concern to both public and private actors. To keep ourselves up-to-date with such matters, we participate in local water initiatives, and build partnerships with communities and other stakeholders in the supply chain.
We are fortunate to operate in areas with no water stress, therefore there is no immediate risk for the communities to lack access to quality water. However, as water is an absolutely crucial ingredient to brew beer, our aim is to make sure that we secure plentiful water of a good quality, both for our breweries and the communities where we operate.
We have already done a lot in this area. Over the past decade, we have cut our water consumption to a level which is considered as best in class not only in Europe, but also worldwide. That doesn't stop us. On the contrary, we plan to go even further: by 2025, we aim to reach an average consumption of 2.75 litres of water per litre of packed beer.
In our breweries (Buzău, Braşov and Timişoara), water is sourced from on-site wells and municipal network, while the mini-brewery in Cluj-Napoca relies on the municipal network. Water usage targets are set for each brewery. Performance is reported and managed on a monthly basis considering continuous improvement to meet the targets. In order to reach our quality standards, before flawing into internal reticulations, water is treated within our Water Treatment Plants.
Our breweries comply with environmental-related laws and regulations, and have their environmental management procedures aligned with the provisions of voluntary standards that have higher requirements than the legal limits.
These apply to the entire water management system, from water supply to wastewater processing and boiler equipment.Referring to effluents, before discharging them into Buzău, Braşov and Timişoara municipal sewerage systems they are treated in our on-site wastewater treatment plants in order to comply with the environmental permits.We focus on the operational efficiency, as well as invest into new technologies that keep water consumption to the minimum, while maintaining the quality and top-notch hygienic standards of our products. We shall continue to be involved in local water initiatives in our communities and supply chain.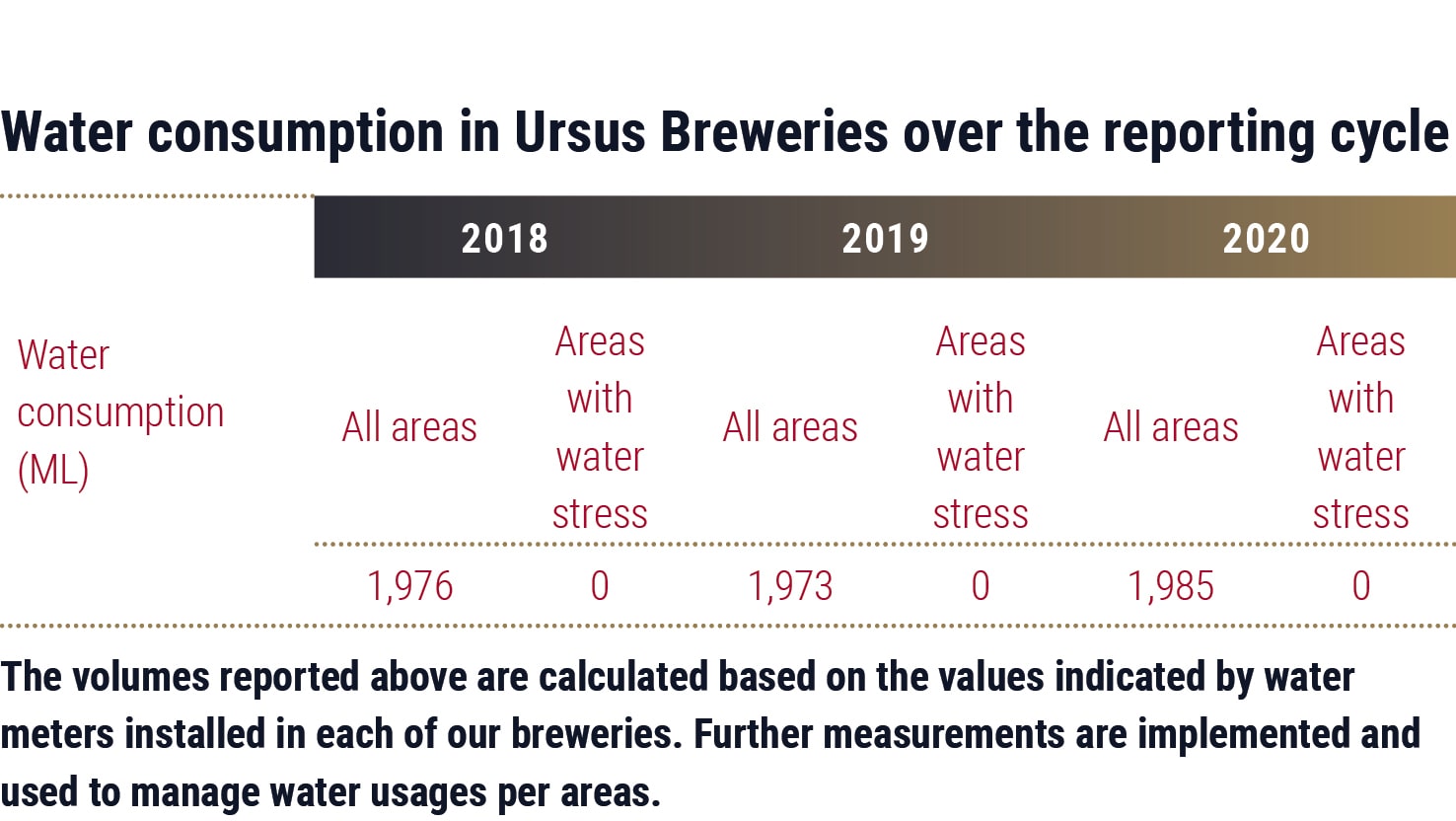 CIRCULAR ECONOMY (RECYCLING), SUSTAINABLE PACKAGING
(USE OF MATERIALS)
Packaging in general and packaging waste in particular have been subject to regulations for decades. The more packaging entered the market, the largest the waste management problem; the highest the pollution, the clearer need to take drastic measures by all actors involved. The EU Directive 2018/852 adopted by the
European Parliament and the European Council in mid-2018 makes clear that the targets "for the recovery and recycling of packaging and packaging waste" should be improved, and the recycling of packaging waste should increase to "better reflect the Union's ambition to a more circular economy."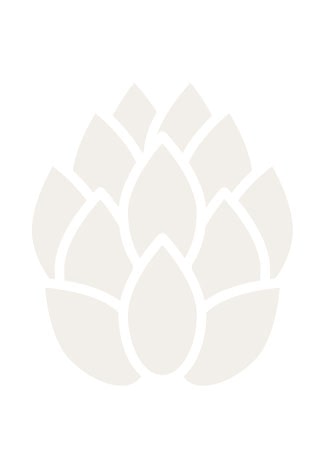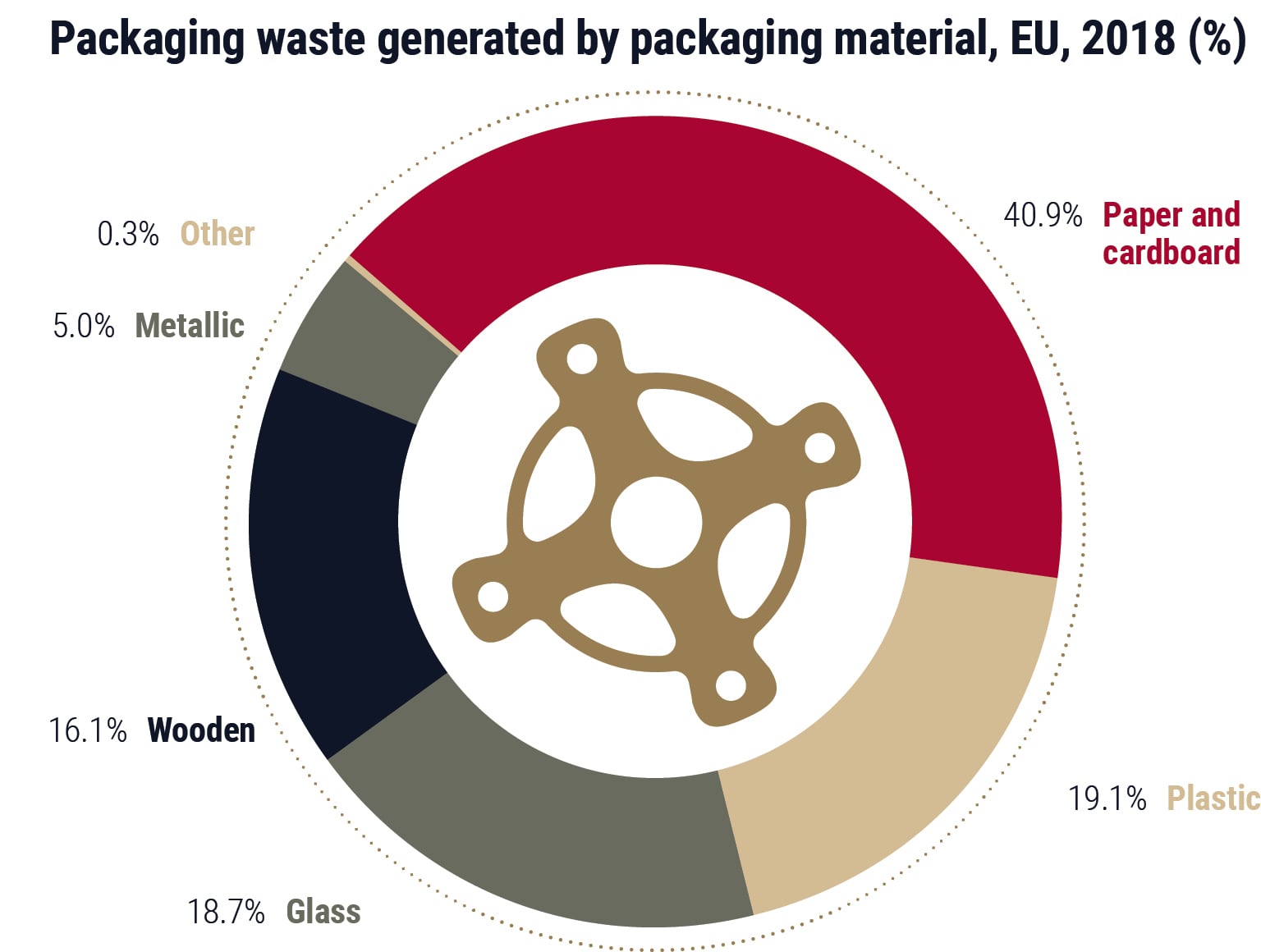 RECOVERY OF PACKAGING WASTE, 2019 (%)

The Directive included clear targets: a minimum recovery rate of 60% (waste incineration included); and between 55% and 80% of packaging waste to be recycled, with minimum rates of 60% for glass, 50% for metals, and 22.5% for plastics, considering the total amount of packaging waste generated.
In 2018, the recovery and recycling rates43 of all packaging waste in Romania were 60% (recovery) and 57.9% (recycling). Packaging is an essential element for consumers to enjoy beer of the highest quality. We want to create a future in which we will sell our products in packaging without compromising on the environment, and are proud of the journey we have taken so far in this direction.
Our key focus is on the circularity of beer packaging, in order to reduce the impact within their life cycle and effectively use the resources needed for their production.
By 2030, we will use only containers, as well as secondary packaging that are reusable or fully recyclable, and made in majority from recycled inputs. We are looking for new solutions to reduce the amount of packaging used.

We will continue to focus on increasing the share of reusable packaging. And last but not least, our goal is to achieve 100% recyclability of our one-way packs, both by choosing the right materials, increasing the use of recycled materials and supporting research to find innovative technology solutions.
Active cooperation with waste collection and recycling systems is also crucial to achieve better collection and recycling efficiency. We also educate our consumers in order to achieve maximum recyclability within the life cycle. Some initiatives are the recycling campaigns carried out at large festivals we are part of or through recycling symbols placed on primary packaging.
Starting with 2019 together with the other members of Brewers of Romania Associations and some of the key players in the Romanian Soft Drinks Association we started the work for implementation of Deposit Refund System. Such a system, addressing primary packaging,
will complement existing efforts in the management of packaging waste and will ensure that the responsible industry of which we are part, will meet its responsibilities and commitments as envisaged by the Green Deal.
Waste is monitored and reported according to regulatory requirements by admin managers following the Monthly Technical Report template developed by Asahi. Quantities are monitored and each type of waste that goes to landfill or recycling is reported. The reported waste comes from our own activities from all 4 breweries' operational activities. Waste generated
within Ursus Breweries sites are managed towards reduction per hectolitre of packaged beer.
Waste generated within Ursus Breweries: Buzău, Braşov, Timişoara and Cluj-Napoca are related to beer production and are regulated within Environmental Permit for each site. Integrated Pollution Prevention and Control Directive 96/61/CE (IPPC) permit for Buzău, Braşov and Timişoara and simple permit for Cluj Napoca. The specific types of waste the breweries are disposing are managed by third parties authorised for waste management by Romanian regulatory.

CARBON NEUTRALITY
(EMISSIONS IN OUR OWN OPERATIONS AND IN THE SUPPLY CHAIN, TRANSPORT AND COOLING)
We witnessed an increased interest of the international community towards reducing emissions at large. The most significant ones are the United Nations' universal call for action on climate , and the European Climate Law, that sets the framework for reducing net greenhouse emissions and achieving climate neutrality.
The EU legislation will translate into new management rules, such as stricter corporate measuring and monitoring requirements, control systems, transparent estimates of climate-related impacts on expenditures, and remediation measures.
Furthermore, the most recent IPCC report that was launched in the summer of 2021 includes solid evidence and explains what are the consequences of global warming for people (risks to health, risk of food availability), environment (risk to water, risk of net reductions in crops, increased need for efficient irrigation and disaster risk management) and economies (risk to value erosion, need for rapid and effective adaptation). The Summary for Policymakers includes some available options for adaptation to a projected global warming increase of 1.5 Celsius degrees, and a further increase of 2 Celsius degrees.
Climate change is an indisputable phenomenon, affecting our lives. As the emissions in the atmosphere are the main source of that, we feel the need to reduce our carbon footprint, with the aim to become fully carbon neutral. This is our top priority, in order to create a positive legacy for future generations.
By 2030, we intend to become carbon neutral within our breweries. We cannot fulfil this aspiration by ourselves. Therefore, we intend to actively engage suppliers and partners in reducing carbon emissions across the whole supply chain by 30% in the same period.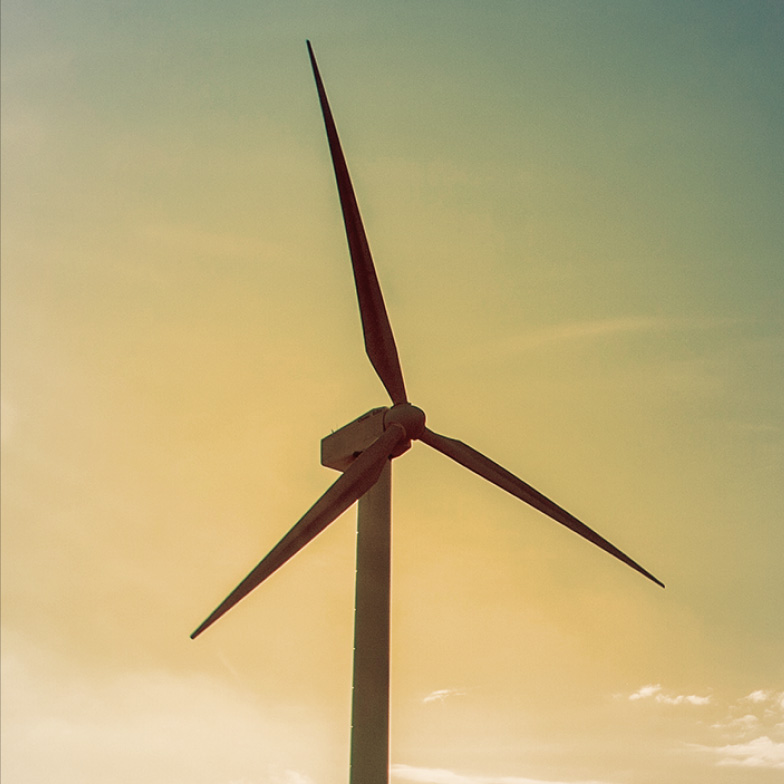 Our ultimate goal is to become carbon neutral across the supply chain by 2050.
One key commitment in reaching these targets is to focus on green sources of energy. By 2025, all electricity that we use in our breweries will come from renewable sources, whether it is wind, sun or biomass.
According to the World Bank data, the overall volume of CO2 emissions in Romania has dropped over the past decades. EU data confirms a decline of the total GHG emissions, although the projection indicates a potential slight increase by 2030. Our breweries are located in urban areas where air pollution ranks quite high on the citizen agenda, therefore not only do we understand the concerns, but are also aligned with our stakeholders when looking at our impacts.
Moreover, we are fully aware that the overall impact of our products does not take place only in the breweries. In order to understand the actual scale, we plan to set up carbon measurements and life-cycle assessments.
Once we would have the results, we would be able to initiate partnerships and cooperate with our suppliers and customers to accelerate reductions of emissions, especially in the area of packaging, transport and cooling of beer.


Cooling is key in maintaining the quality and freshness of our beers. The impact occurs in our deposits and in the distribution channels (shops, HoReCa and events). Although we can manage the direct impacts, we need to tighten the cooperation with and support to our business partners in order to make them aware of their own impacts. Over 73% of the fridges and draught coolers in the premises where our beer is sold are owned by our company. The equipment is free to be used, yet the running costs (such as electricity) are covered by customers.
Operational control in place focused on fossil fuel emissions reduction. Calculation of CO2 emissions resulted from the activity of Ursus breweries in Buzău, Braşov, Timişoara, Cluj Napoca was performed based on Ursus Breweries Energy and Emissions Reporting Procedure. Timişoara and Buzău factories operated under EU-ETS regulations. The value of the emission factors used for reporting of Scope1/ Fossil fuels emissions related to Ursus Breweries (Buzau, Brasov, Timisoara and Cluj Napoca breweries) were communicated by the National Environmental Protection Agency.
The total electricity consumption within Ursus Breweries (Buzau, Brasov, Timisoara and Cluj Napoca breweries) was supplied via national grid, and the CO2 emissions for Scope 2 were calculated based on the emission factors provided by our electricity supplier.
There are estimates indicating an 0.8% increase of transport emissions across the European Union (shipping excluded). Although there are significant measures to limit emissions or, even better, to reduce the volumes, the projections show there will be a slight decrease of emissions from transport
by 2030. The European Environment Agency warns that "all transport sub-sectors will need to be more ambitious if the sector as a whole is to contribute to the goals set out in the European Green Deal."
Our products travel from breweries to deposits, in between deposits and then from deposits to modern trade destinations. Although such movements are necessary, they are a cause of direct and indirect emissions, hence an impact we need to consider.
Currently, such activities are carried out by suppliers, i.e. carriers relying on their own fleet or booking independent transporters. They are identified, selected and contracted by our Purchasing Department, in charge with defining technical criteria and contract management. In addition, our National Distribution team manages the overall transportation activity (product movement between breweries and deposits, financial aspects, route optimization, truck loading and fill rates, plus KPI setting and monitoring).
We take active measures towards performance improvements, based on our action plan and performance indicators.

Our transport impact is directly influenced by the performance of means of transports available in our contractors fleet. We actively work with our transport suppliers to move towards trucks with lower emissions.On the other hand, we are directly responsible for our employee fleet, where the impact is also significant. Our marketing teams need to travel around the country to promote our products, participate in events, work along retailers and support their trading efforts.
To limit the negative impacts, our fleet (managed as operational leasing) is exclusively equipped with Euro 5 Diesel engines having an emission standard below 138g CO2 / km. The average number of cars in our fleet was 510 (financial years 2018 and 2019). In 2020, out of the 508 cars in our fleet, 212 run on gasoline (97% of which were 0,999-L cylinder, while the rest of 3% were 1.5L-cylinder). Provided the national infrastructure required by electric cars would expand, our future plan is to replace Diesel with gasoline/hybrid cars.

At this moment, it is almost impossible for us to collect reliable information related to energy consumption, and estimating data based on the chilled beer volume could be far from reality. However, we have developed a Commercial Asset Management Policy, aimed at reducing our footprint by purchasing modern equipment that operate on HC refrigerants and LED lightening. Our sales, trade marketing, procurement and finance/accounting departments are pro-active and select suppliers able to deliver new-age coolers, repair the existing ones or replacing those that no longer meet the efficiency criteria.
As of 2021, our efforts are directed towards purchasing coolers with Energy Efficiency Index class D, progressively improving by 2030 towards Energy Efficiency Index class A, if available. We are currently performing an inventory of low performance units that will be followed as appropriate by replacements. Additionally, all newly contracted locations will be equipped with energy efficient cooling units.