According to the 2021 White Book published by Foreign Investors Council in Romania, the beginning of 2020 found the local labour market facing a controversy: on one hand, the re was a positive trend of the economic growth; on the other hand, the country was facing labour shortages.
Romanian labour market has confronted these challenges even before the breakout of the COVID-19 pandemic, being adversely impacted by the demographic trends in the country (negative population growth due to low fertility rate and external migration, high numbers of young people neither in education nor in employment or training).
Compared to the indicators' trends monitored at the EU level for the achievement of the SDG 8 (Decent Work and Economic Growth), Romania's performance presents itself as follows:
the national gross domestic product (GDP) shadows the EU trend, although it still amounts for around 1/3rd of the GDP at EU level
the national employment rate registered a steep increase between 2016 and 2019, compared to the increase registered at the EU level
the percentage of active population in Romania continues to be less than the median registered at the EU level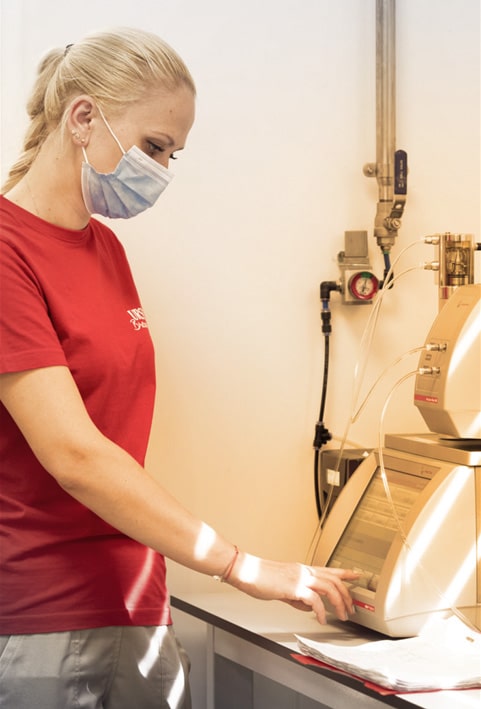 WORKFORCE HEALTH AND SAFETY
The first WHO/ ILO global estimates on disease and injury in the workplace, published in September 2021 , indicates a decrease of the work-related deaths per population by 14% between 2000 and 2016. Nevertheless, fatalities caused by heart disease and stroke increased by 41%, respectively 19% over the same period. Both causes are associated with exposure to long working hours, a relatively new psychosocial occupational risk factor.
EU data available for 2018 shows almost 2.4 million non-fatal work accidents and 2.954 fatalities. Although the standardized incidence rate of fatal accidents at EU level has declined to 2.21 fatal accidents per 100 000 workers in 2018, compared to 2.87 in 2010, Romania ranks the second among the EU member states with the highest rates (i.e. a rate of 5.27 as reflected in the infographic):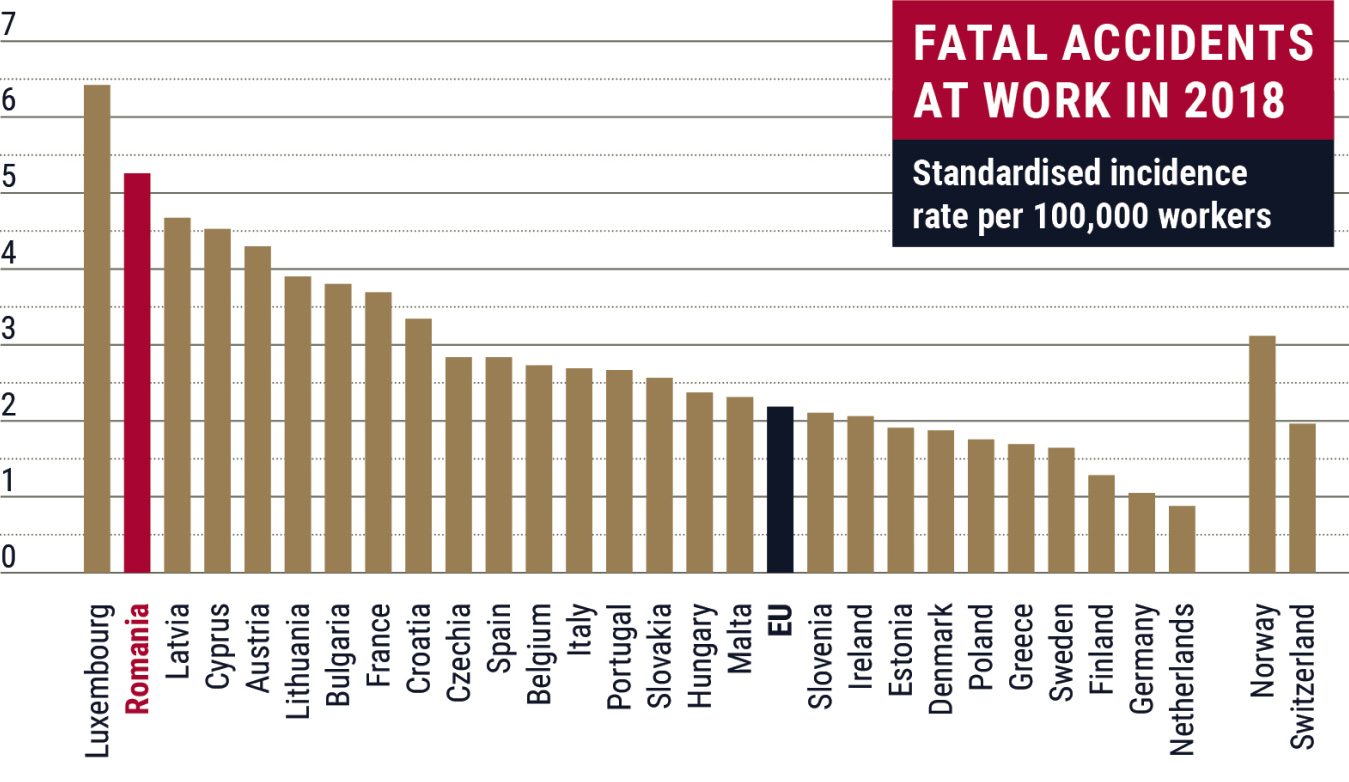 The concern for workforce health and safety was reflected by the results of our consultation with stakeholders, where the internal focus on these aspects was also voiced out by our external stakeholders.
In Ursus Breweries, we have a deep understanding that we would never be able to thrive as a business without our employees as well as the people enjoying our products. For our company, ensuring each employee's wellbeing, as well as their safety and security is at the center of all the efforts put into creating and maintaining a healthy and safe working environment, identifying and reducing as much as possible all potential risks.
The responsibilities regarding these aspects lie with the Health & Safety (H&S) team, which activates based on the applicable legal requirements supplemented by the non-mandatory initiatives followed by the organization, including group guidelines, and H&S and ISO standards. Since 2005, we have continuously implemented the H&S Management System as per OHSAS 18001 criteria, undertaking the series of recertification and surveillance audits for conformity.
In 2020, our H&S Management System was upgraded to fit the ISO 45001:2018 requirements. Consequently, Ursus Breweries has acquired the ISO 45001 certification, valid until 2024, for the following operational sites: Buzău brewery, Brașov brewery, Timișoara brewery, and the four distribution centers located in Timișoara, Buzău, Brașov and Cluj-Napoca.
The H&S Management System covers actions, people and processes involved in production, packaging and storage of beer, meaning all activities carried and controlled on our sites. The management system is coordinated by Ursus Breweries internal H&S professionals. Additionally, we work along an external contractor specialized in H&S services that provides relevant support to our offices across the country, especially our commercial offices. The overall H&S objective aims at achieving zero work related accidents, and our approach towards this objective applies beyond our premises, to partner companies contracted for various production services.
Apart from the above-mentioned H & S approach, the following ones are being implemented within Ursus Breweries: the 5S activities , Behavior Based Safety program, compliance with the safety rules, risk management, strengthening of training and support, and the effective execution of the Plan-Do-Check-Act (PDCA) cycle.
Risk management is a step-by-step process for managing H&S risks caused by hazards in the workplace. Ursus Breweries has developed a risk assessment methodology that allows for: (1) identification of hazards, (2) identification of who may be harmed and how, (3) assessment of risk and the measures in place to control it, (4) recording of findings, (5) reviewing & implementing new controls.
Risk assessments are conducted considering normal operational situations as well as non-standard events such as maintenance, shutdowns, power outages and emergency situations.
Usually led by the person that manages the operational process with support from an H&S professional, the risk assessment process is performed situations occurs:
Before new processes or activities are introduced.
Before changes are introduced to existing processes or activities, including when products, machinery, tools, equipment change or new information concerning harm becomes available.
When hazards are identified.
The completion of such processes, when work-related hazards are identified, result in specific control methods, which frequently fall into one of the following categories:
Elimination of hazard
Substitution
Engineering controls
Administrative controls
Personal protective equipment
The risk assessment outcomes follow the PDCA cycle. Action plans are developed to implement control/ mitigation measures and are reviewed regularly. Audits are conducted annually for progress and status monitoring. All safety incidents are reported according to the internal policy and descriptive regulations. The procedure, which applies to all incidents occurring in the work place, describes the activities deployed, the responsibilities for internal and external reporting of responsibilities for registration and reporting of incidents, in order to identify the causes that contributed to their occurrence and to set out appropriate preventive and corrective actions.
The following principles are observed in the internal reporting:
Any H&S incident is reported by the involved employee(s) and/ or witness(es) to their direct supervisor.
Incident reporting shall be done immediately, without unjustified delays, by the end of the shift in which the incident occurred at the latest.
Internal notification of an incident must be done in any form, email or phone. After the occurrence of the event, its status quo shall not be changed.
In case of an accident/ incident involving a contractor, the supervisor of the working site and/ or the witness shall report to the contracting company's responsible manager and the work responsible from Ursus Breweries, respectively.
All incidents reported are recorded in the Incident database and are followed up with specific action plans, when necessary. Depending on the severity of the incident, the procedure describes precise flows of communication for major to minor incidents. In case of disabling injuries, a formal report of investigation is prepared and submitted to the Local Labor Inspectorate in due legal term.
Each Ursus Breweries employee must immediately inform the head of workplace and stop the work upon occurrence of a work accident imminent hazard. All Ursus Breweries employees have to behave in full accordance with the mentioned procedure, including providing support to the investigation team, as needed. The investigation team is appointed by the decision of the site official representative.
H&S event investigation is conducted according to the legal requirements in force at the time of the incident occurrence. Based on three levels of investigation depending on the severity of the event (i.e. from major to minor incidents), the process is described by internal regulation. All incidents are communicated thorough safety alerts to the employees for shared learnings and further actions, if needed. Action plans are monitored regularly.
Employees are encouraged to report all minor incidents and near-misses events using a specific form. These types of incidents are recorded and discussed with the management team on a quarterly basis to find appropriate solutions for improvement and prevention of serious events. A scheme of reward and recognition is applied for reporting of near-misses.
The Behavior-Based Safety program provides management and employees with an additional opportunity for reporting on unsafe behavior and conditions at workplace. Employees have access to a reporting tool (BBS e-tool) designed for such purpose. These reports are monthly monitored along with the action plans and targets set to complete the actions.
As per internal regulations and the legal requirements, all employees have the general obligation to conduct their work in accordance with their professional background, training, and instructions provided by employer, so as not to expose themselves to risk of injury or occupational disease, and others who may be affected by their actions or omissions during the work process.
Such general obligations are stated in the employee's job description form. They are also presented to each employee during the induction training on employment and furthermore during regular H&S training courses at workplace. Ursus Breweries collaborates with a qualified occupational health service provider to conduct health care program for employees. Part of the prevention program for the workforce, these initiatives address the identified risks for each workplace and role of our employees. Data is collected and processed by the health care service contractor in line with the GDPR and other regulations regarding data privacy. Employees have access to the medical provider in all our sites across the country.
The communication (internal and external) procedure describes the means of employees' involvement in H&S communication. All necessary information related to H&S is delivered through internal communication campaigns, such as the Covid-19 communication campaign initiated in 2020. Among other functions, our intranet serves as a repository of all relevant communications, policies, procedures, guidelines and work instructions that cover H&S area. This ensures free access to such information for all our employees.
The Safety Steering Committee (SSC) represents another means of employees' involvement in the development and implementation of H&S decisions.
SSC's main responsibilities cover the following aspects:
Compliance with legal and internal rules
Information about H&S incidents
Follow-up on H&S action plans
Selection and maintenance of PPE (personal protective equipment)
Employees' complaints and requests
Analysis of activities conducted by internal and external H&S providers
Contribution to working conditions improvement
Raising awareness on H&S rules and importance of compliance
Support to the risk assessment team
As legally required, such committees are constituted in each business unit having at least 50 workers, with the following mandatory management and non-management membership: employer; employer's representative; employees' representatives (equal number with the employer's representatives); representatives of workers with specific responsibilities in SSH for workers; occupational therapist (Labor Medicine).
The SSC operates on the basis of appointment decision and follows its own rules. The employer or its legal representative (local director) acts as the chairperson, while the secretariat is covered by the H&S specialist (H&S Manager on site). The employees' representatives are members of the Trade Union, selected according to the law as well as internal regulations of the union. The Trade Union is also involved in the annual negotiation process for the establishment of the collective labour agreement at the company level.
The Committee meets quarterly and whenever necessary. The SSC Secretary convenes the meetings by informing in writing the SSC members at least 5 days prior the date of the meeting. The SSC meeting is considered to be legally constituted when at least half plus one of its members are present. Each meeting ends with a formal minute taken by the SSC Secretary and signed by all present members.
The SSC's decisions are considered valid with the vote of at least two-thirds of the members present. Copies of the minutes are displayed in visible places for all employees and are circulated to the local Territorial Labor Inspectorate within 10 days from the date of the meeting.
To ensure continuous training of the employees on H&S topics, a series of specific Occupational Health & Safety and Emergency Situations (OHS & ES) training courses were elaborated and are carried out during working hours (by law, their duration counts as working time). OHS & ES training includes four main modules:
1. General induction training
2. Training at the workplace
3. Recurrent (regular) training
4. Additional training (only for specific cases according to the procedure)
At the level of branches and registered offices of Ursus Breweries there are responsible persons mandated to elaborate the training program for all above-mentioned training modules, which is later approved by the head of workplace. The training program document contains: (a) period of time when training is planned, (b) title of training materials, (c) list of training materials, (d) the specification of the job for which the training is addressed.
The finalized document is also signed by the person who designed it and stays with the trainer/ person entitled to deliver the training. The trainers/ persons entitled to deliver the training in all modules and for all working places must be also nominated by decision at level of branches and registered offices of Ursus Breweries.
The course result is recorded in each employee's OHS personal training record, indicating the training content, duration and date of training. This procedure is done immediately after the training and the record is signed by the trainee, the trainer and the person who checked the training.
To test the employees' level of knowledge on H&S, a questionnaire is distributed among the employees. The test results are also included in the personal training record. The personal training record is kept by the head of the workplace, accompanied by the latest capability record issued by the occupational therapist. The document is kept in the company from the employment until termination of services.
TYPES OF OHS & ES TRAINING COURSES CONDUCTED WITHIN THE ORGANIZATION:
INDUCTION TRAINING
(AT MOMENT OF
EMPLOYMENT)
Occupational health & safety training on employment (OHS training)
The purpose of this training is to provide general information about specific activities on Ursus Breweries sites, risks to safety and health at work, fire prevention procedures as well as measures and activities for prevention and protection at the site level.
The training is conducted either by the SHE officer (for the employees who activate mainly at branch level or within other departments), or by a representative of the external prevention and protection service contractor (for the registered offices where valid contracts between company and contractor are available).
TRAINING AT THE WORKPLACE
OHS and ES training at the workplace is carried out to present H&S risks at work, preventive and protective measures and activities for each job, workstation and/ or function performed. The duration of OHS &ES training at the workplace is minimum 8 hours.
All new employees, no matter the type of contract (permanent, temporary, outsourced), participate in OHS & ES training courses, as well as those employees who change their working
place within the company. The head of the workplace, appointed by decision, is responsible for conducting this type of training. 100% of the permanent contractors working on sites which are under ISO certification are mandatory to observe the same guidelines as Ursus Breweries employees.
No employee is allowed to start working unless their knowledge on OHS & ES topics was verified by the superior of the person who delivered the training.
RECURRENT (REGULAR) TRAINING
OHS & ES recurrent training courses are delivered to all employees and permanent contractors with the aim at refreshing information and knowledge about health, safety and emergency situations at the workplace. Recurrent training must be delivered by the head of the workplace who is appointed in this regard by decision.
The duration of recurrent OHS & ES training is minimum 2 hours per session,
the timing of recurrent sessions is decided by the employer, yet has to comply with the minimum requirements listed below:
for breweries – on a monthly basis
for distribution centers – on a monthly basis
for activities carried out by draught technicians – on a quarterly basis
for office activities – on a bi-annual basis
for activities carried out by the sales force – on a bi-annual basis
ADDITIONAL RECURRENT TRAINING
This type of training, with a duration of minimum 8 hours per session, is conducted for specific cases detailed as follows:
in case of absence from work for more than 30 working days;
whenever OHS & ES changes occur with regard to specific working places/ jobs/ functions or to the working instructions caused by evolution of risks or emergence of new ones upon
resuming work after a disabling injury;
on performing special works;
when introducing a new work equipment / making change(s) to an existing one
when changing existing technologies or work procedures;
when introducing new technology or new work procedures.
Verification of knowledge is conducted in writing based on questionnaire forms and is performed in the following situations:
1. Upon completion of induction training in case of new employees, to validate knowledge about the training performed;
2. At the end of each calendar year (during December) to validate knowledge acquired during regular trainings;
3. On the occasion of verifications during internal audit related to H&S.
Verification of knowledge conducted through discussions and/ or practical tests between trainee and trainer is performed in the following conditions:
Upon completion of training at the workplace in case of new employees;
Upon completion of regular training of staff.

The functional managers identify all work instructions and training needs related to health & safety, environment, food safety and quality for all subordinated staff and send them to the Head of Food Safety Team and SHE Officer. Hazards and risk assessments related to activities, services and products specific to the function are the basis for identifying of training needs.
The training needs matrix is developed on an annual basis, updated monthly, and describes the training needs of the staff for each function and department. It represents the annual training planning related to the SHEQ management system. The training needs matrix related to H&S, environment, food safety and quality is developed by the Head of Food Safety Team and SHE Officer at the beginning of each calendar year and is communicated to department managers and HR Business Partners.
The on-site Training responsible delivers the monthly/quarterly/ annual training depending on the type of training and the frequency established, according to the training matrix needs.
The training must be recorded in the H&S records and/ or the specific training courses participation form. Ursus Breweries collaborates with qualified occupational health services to provide health care programs for its employees.
All UB employees have access to:
prevention medical subscription granted to management and non-management staff starting 2018
detailed brochure about current medical plan(s), which explains the coverage of a specific package
two additional medical plans dedicated to prevention at a preferential cost for both the employee and their family
The situation of the work-related injuries at the level of the workforce as well as other workers registered during the reporting period is presented in the tables below: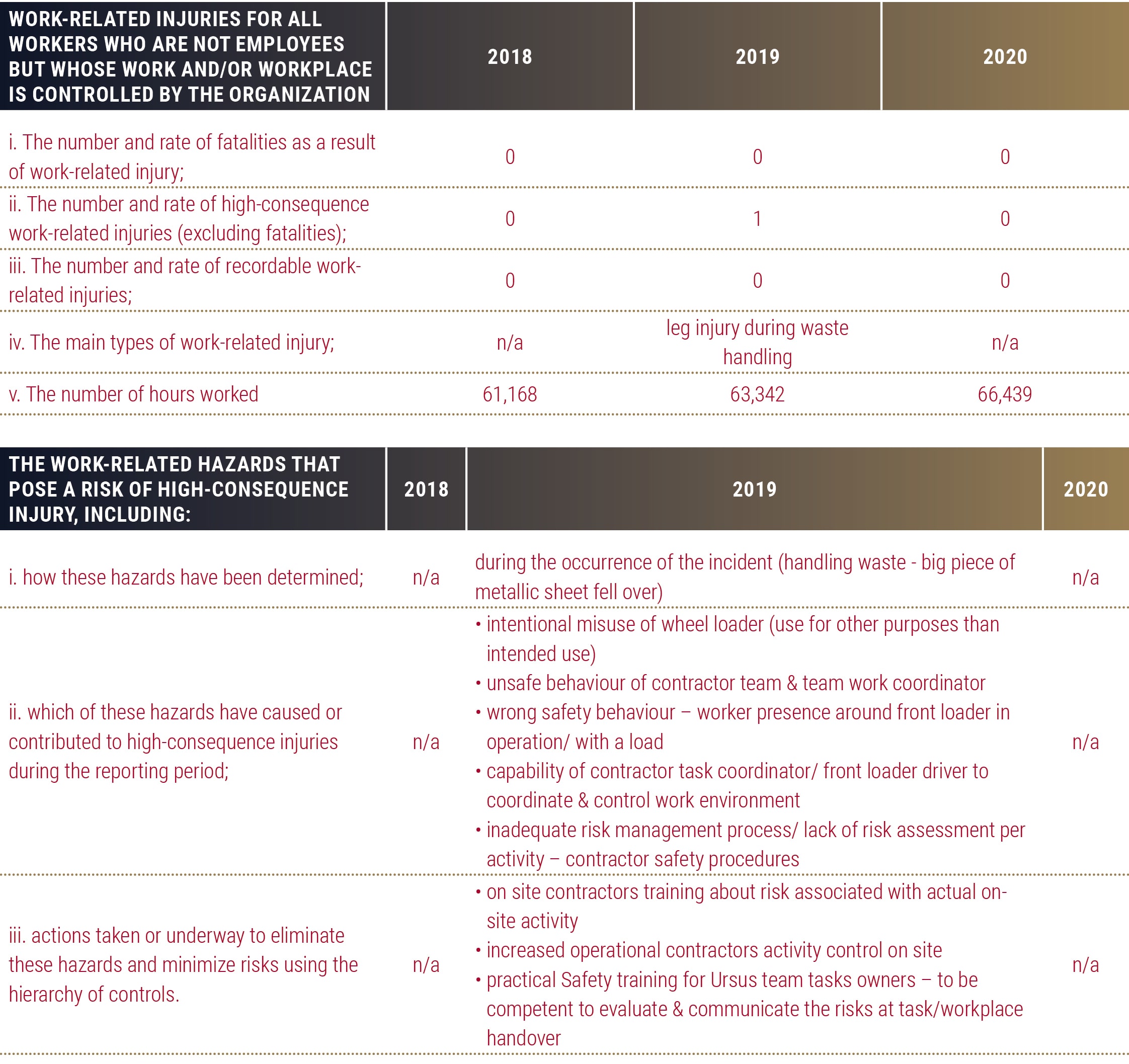 All rates reported in this section have been calculated based on 200,000 hours worked and no exclusions have been made.
During the reporting period we did not register any fatalities as a result of work-related ill health or cases of recordable work-related ill health nor among our employees, nor the workers who are not employees but whose work and/ or workplace is controlled by our organization.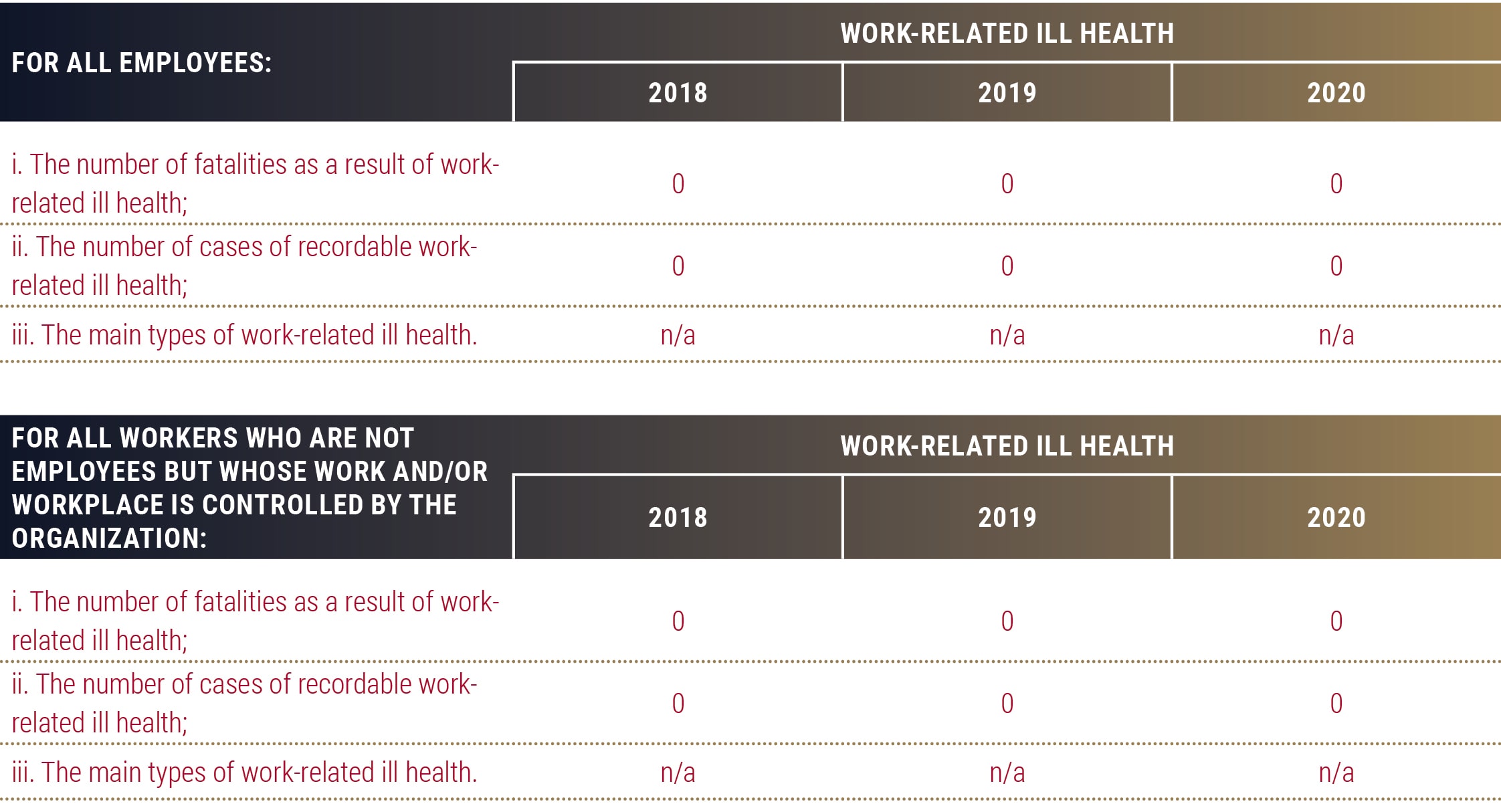 Following the hazard identification processes conducted during the reporting period work-related hazards that pose a risk of ill health were determined and mitigated.
When the COVID-19 pandemic broke out, we reacted quickly to adjust as much as possible to the surrounding reality so that, on one hand, make sure that all our colleagues were protected and, on the other hand, ensure business continuity. Consequently, we initiated the following actions immediately after the declaration of the pandemic: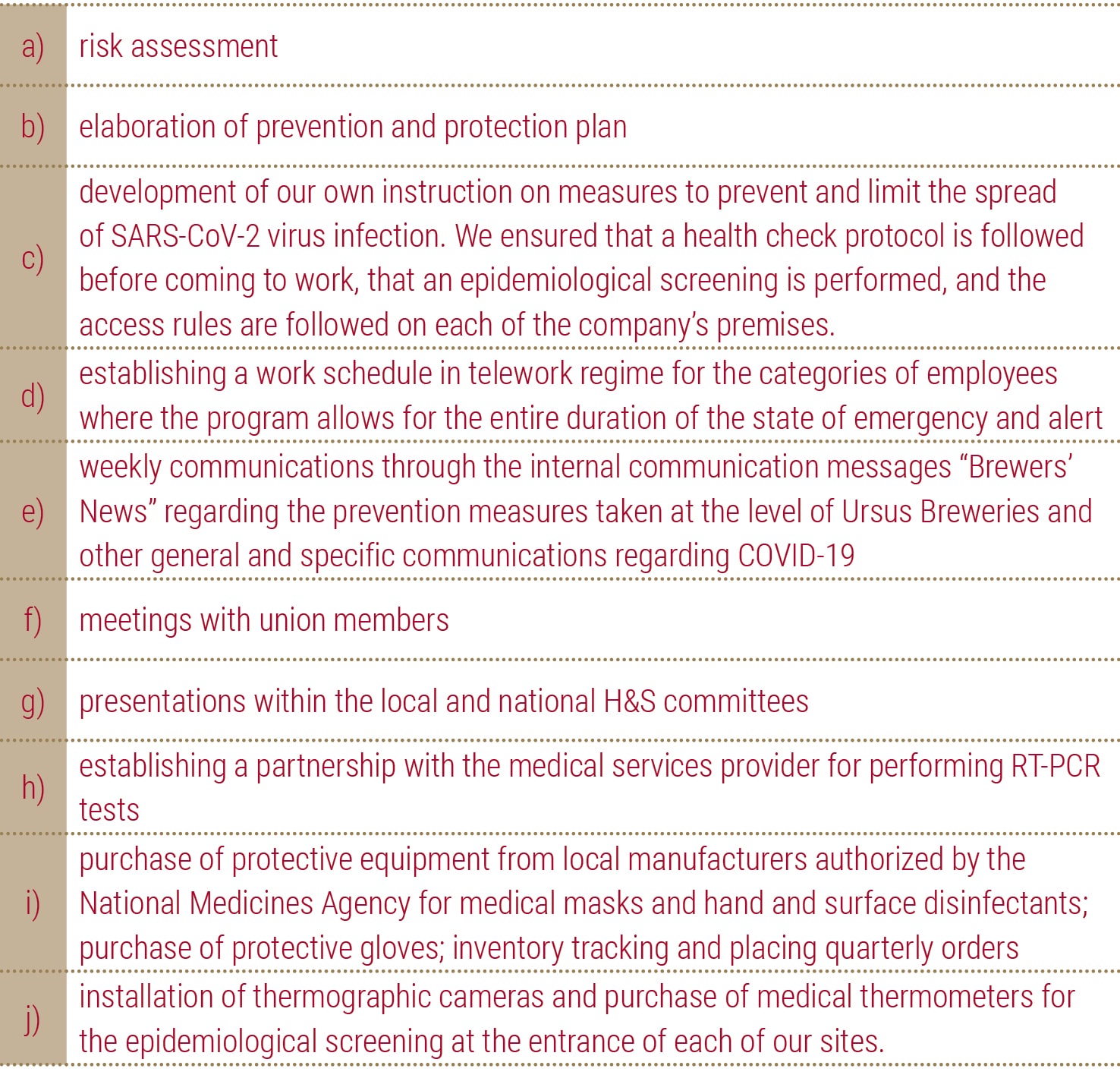 To carry out on-site activities in safe conditions, we applied the following rules:
wearing a medical mask
physical distance > 1.5 m
usage of disinfectant for surfaces and hands
organization of jobs in receptions, offices, dining rooms, smoking rooms, locker rooms, meeting rooms
rules regarding the relationship with raw material suppliers
additional specific rules for the forklift operation activity
isolation room
rules for the management of COVID-19 cases
return of persons who were ill/quarantined/ isolated: disinfection of the space and surfaces; ventilation system; waste management (potentially contaminated masks and gloves); monitoring of compliance with the rules.
During 2020, we registered 105 cases of COVID-19 among our employees. Unfortunately, during his vacation, one of our colleagues got infected with the virus and later died in the hospital.
The restriction period has posed various challenges to each and every one of us, depending on our particular circumstances, and because we wished for our colleagues to feel supported at all levels where they might have felt vulnerable, we facilitated their access to specialized counselling in various areas. Complementary to the workplace prevention measures against.
COVID-19, we offered continuous access to professional counselling through an online/ phone service provided by specialists in the following fields: psychological counselling, legal counselling, financial counselling.
We aim at continuing to strengthen the hazard awareness among our workforce in the coming years. We plan to continue the BBS program to built-in expected safe behaviors in each employee. We will also continue with the implementation of the C21-C23 H&S CAPEX plans to minimize the identified risks at the workforce.
HUMAN RESOURCES DEVELOPMENT
& WORKFORCE TRAINING
Skillful and educated workforce is a prerequisite to sustain high levels of productivity and innovation in any economy and providing learning opportunities for adults becomes essential. At the EU level, the percentage of population aged 25 to 64 years old that participated in learning in 2020 was 9.2, lower than in 2019, when 10.8% of adults aged 25-64 y.o. reported that participated in a learning activity. The same indicator for Romania is illustrated below: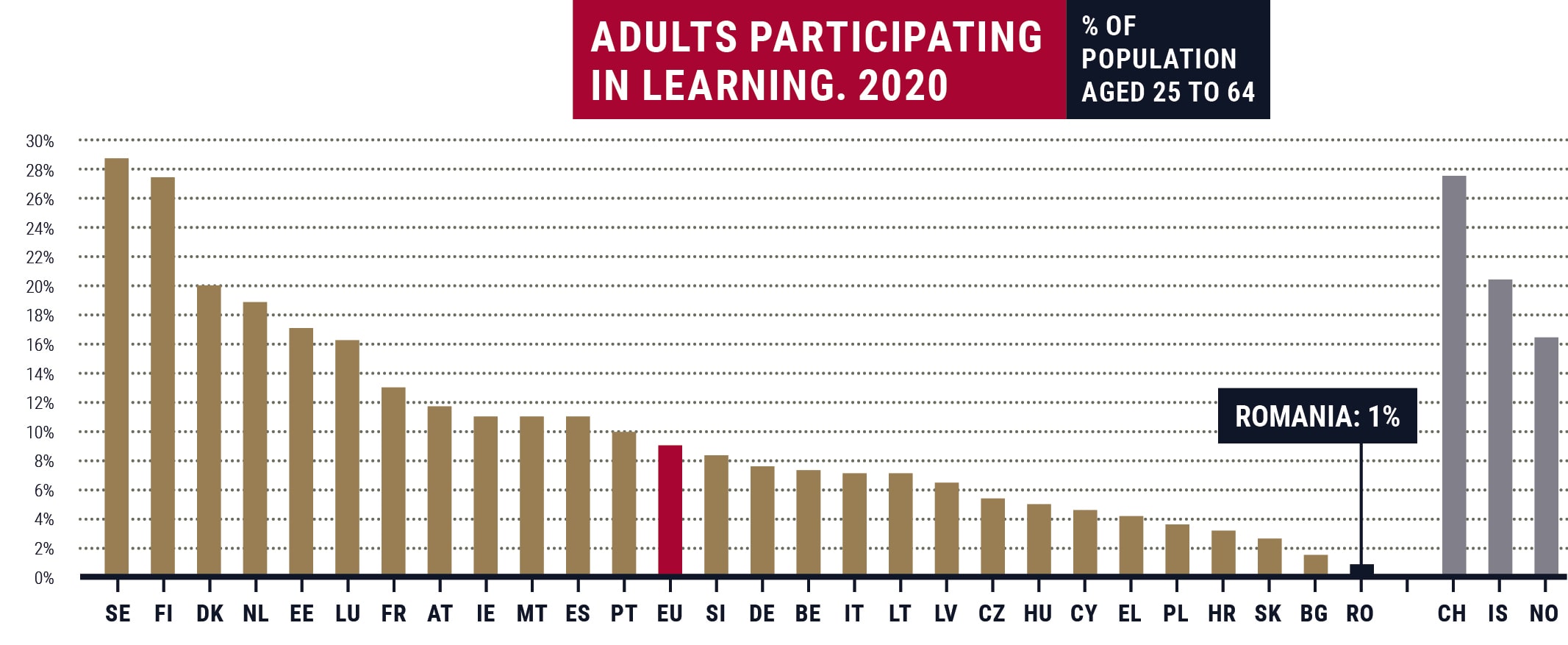 We consider growth to be our magic ingredient and the key for success. Thus, we are devoted to the personal and professional development of our colleagues, striving to bring out the best in people through every training event or education initiative.
Being one of the pillars of our People Strategy, the Training and Education area impacts the entire organization, at all employee-levels: staff, management, full or part- timers, extending its effects to our outsourced employees as well. The way we understand to manage this topic enables us to ensure our sustainable growth as a business and achieve our ambitions.
The learning and development stream is one of outmost importance as our business strategies and objectives aim at the continuous development and growth of our people both professionally and personally, looking to maintain an appropriate work and life balance.
We strongly believe that wholesome leadership derives from wholesome individuals and we aim to grow and develop our people to achieve excellence in this area. We believe and encourage continuous development, through lifelong learning, and we aim to offer all our colleagues opportunities to grow.
The Organizational Development (OD) department consists of 2 OD specialists under the coordination of the Leadership & Development (L&D) and Talent Manager who further reports to the Human Resources
(HR) Vice President. The L&D budget is annually built by the respective department in collaboration with the Finance department, based on the identified development and training needs within the organization.
We aim at becoming a "learning organization" that constantly learns from each experience, whether successes or failures, at individual or collective levels. By doing so, we intend to upgrade and strengthen our tools and practices, making use of new agile methodologies and approaches that would also contribute to the empowerment of our people, helping them become accountable for their own development. We aspire to reach as many of our colleagues as possible, by offering tailor-made learning experiences.
In planning the training and learning programs, we follow the 70:20:10 principle: 70% learning from experience, 20% learning from others, 10% formal learning.
To identify the most relevant and needed topics for these programs, we conduct training needs assessments and analyses throughout the organization, which then are aligned with our regional, local and business goals. Thus, the programs cover a wide range of topics that address the variety of our colleagues' professional and personal development needs, whether they are new employees, non-managers or senior and executive managers. These include: onboarding aspects, managerial and leadership skills, digital and functional abilities, and well-being topics.
The programs are delivered through face-to-face interactions, eLearning platforms, self- study, or short video pills. Depending on the type of program, employees are either invited to participate in trainings specifically designed for them, or they can opt in for certain programs with general access. The majority of our initiatives – well-being sessions, digital upskilling, certain workshops related to leadership – are open to all employees who are free to register and participate without prior approval from their manager.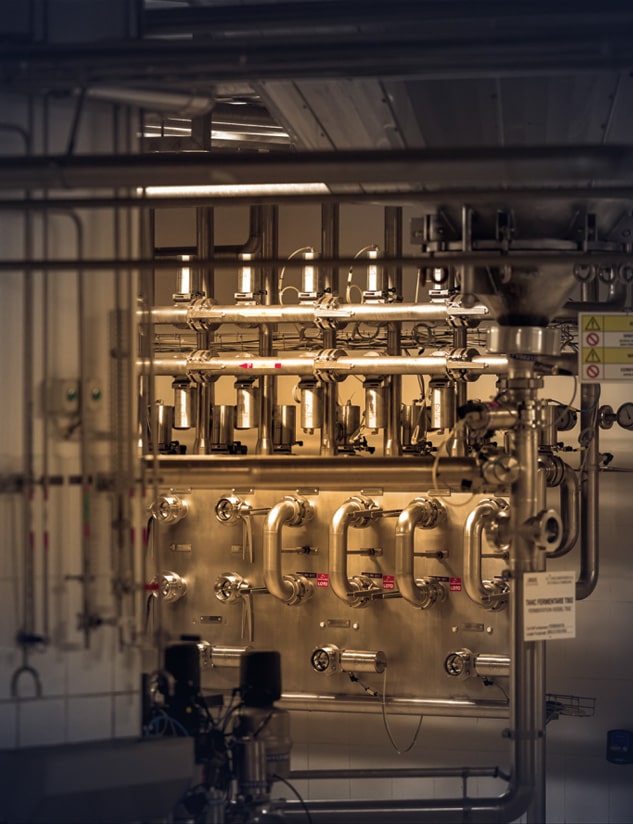 Some of the programs we conduct throughout the year are:
• Our regional leadership framework which consists of diverse Leadership programs tailored to meet the training and education needs of various categories of employees:
– Leading Self for all individual contributors – available as eLearning module for all employees
– Leadership Fundamentals – available to all newly appointed managers
– Leading Managers – available to all leading managers
• The graduate trainee development program – especially designed to foster the progress of our trainees and high potentials into the organization's future leaders
• "Grow the Leader Within" – a cutting-edge program dedicated to our senior leaders, which mixes several topics of leadership, personal growth and emotional intelligence. Its main message is that a well-balanced individual makes into a well-balanced team member and leader.
All our employees have free access to a mentoring program. They also benefit from English classes to strengthen their foreign language skills. The course is available to all employees as long as the request is backed by a business reasoning.
In terms of personal well-being and growth we have a deep-rooted well-being program which is ongoing in the organization since 2017. It has continuously developed over time and it has been adapted to fit the evolving well-being needs of our colleagues. Starting 2021, we went a step further and developed a regional well-being strategy which is expected to start being implemented locally in 2022.
Another long-term program refers to our community of internal trainers. Initiated in 2017, the community kept expanding, proving to be an important resource in delivering training within the organization. The internal trainer role is voluntarily covered by colleagues from various departments that have the required skills gained through participation in Train the Trainers programs.
Between 2018 to 2020 the internal trainers' community has been indispensable to the organization and has received great feedback from our employees.
Feedback is collected at the end of each training session. Overall feedback regarding our employees' learning and training experiences is collected annually through the Employee surveys conducted locally as well as globally. Results show a slight increase in the employees' satisfaction with regard to the learning and growth opportunities within the company, from 75% in 2019 to 81% in 2020.
The feedback is also a means to collect comments and suggestions from employees regarding the adjustments of our initiatives. Other ways to register any complaints or comments are through the managers and HR Business Partners or via specific training email address. All inputs are reviewed and the training initiatives are adjusted accordingly. For example, starting end of 2019 until 2020, the content of the leadership training program was revised to integrate the feedback from managers, internal trainers and employees. Internal trainers are fully involved in the review and revise process.
Professional and personal development is deeply embedded within the organization through the yearly career development discussions. These are another way to monitor and maintain up-to-date skills of our employees. All employees and their managers follow this process to identify future career and development aspirations, and the steps required to achieve that objective.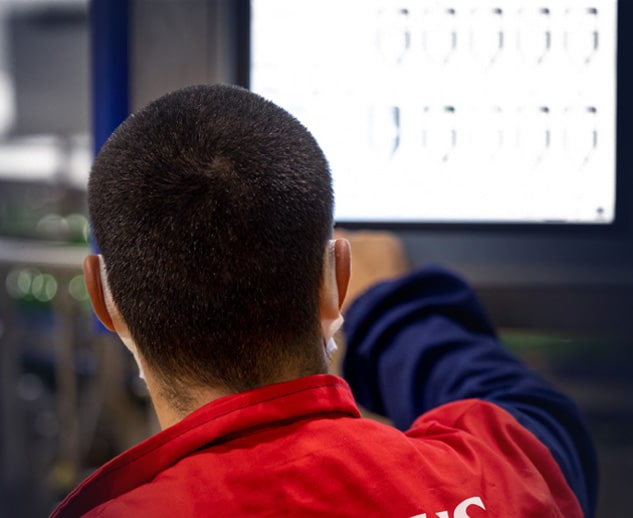 The challenges that came in 2020 with the Covid pandemic underlined once more the importance of caring for our colleagues' mental health and well-being. Consequently, these aspects played an important part in our L&D topics as well as approaches.
Thus, to support our colleagues to work remotely/ online, we increased the number of learning initiatives, our e-learning curricula on Learning Management System (LMS) was extended during 2020, which allowed us to broaden the range of topics of interest for our colleagues, making the best use of the LMS tool (the platform is live as of mid-2021). All these efforts generated a higher participation and involvement among our workforce and resulted in positive feedback.
These initiatives were possible due to the partnership concluded in 2020 with a local eLearning provider that supports our progress towards a more digitalized approach and development of the appropriate eLearning materials.
The L&D module in our HR platform (HOPS) is a great resource for managing the training processes, making materials available for our employees and also for monitoring, follow-up and reporting.
No matter the context, the health and safety of our employees is of outmost importance.
During the reporting period we organized defensive driving trainings for all our colleagues driving company cars, both online as well as face-to-face, regular health and safety sessions and Alcohol Behavior and Communication (AB&C) training courses. For more information regarding this topic, see the Responsible drinking section.
We also address specific individual development needs expressed by our employees, such as coaching or other types of requests that reach our L&D team through the HRBPs and managers. In managing these needs, we have a flexible and open approach, trying to find ways to accommodate those as long as they fit into our strategy and budget.
The UN Sustainable Development Goal 5 focuses on gender equality and shows a slight improvement globally regarding gender parity in decision-making, with only 25.6% women in national parliaments seats, 36.3% in local governments, and 28.2% in managerial positions .
Although much progress has been registered across the EU in this area , there is still work to be done so that women and men are enjoying the same rights and opportunities regarding employment, pay and family/ care responsibilities. Compared to the EU levels, Romania lags behind on the gender employment gap (with a disparity of 19.3% registered in 2020 compared to 11.1% at EU level), and women in senior management positions (with only 12.8% women in senior management roles in 2020, compared to the EU level of 29.5%)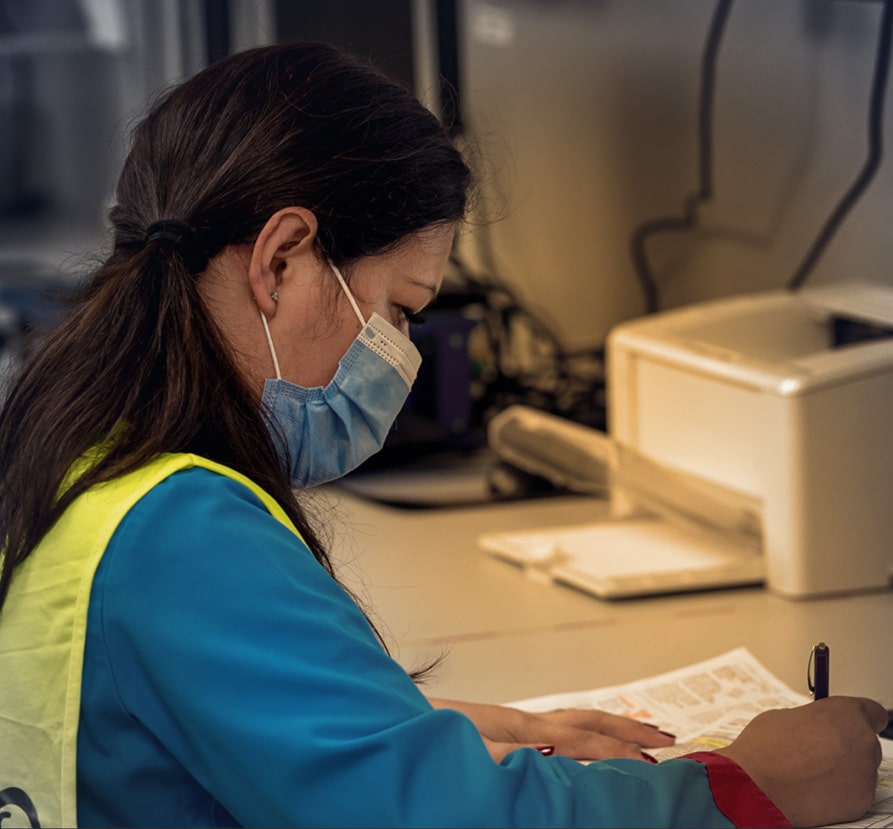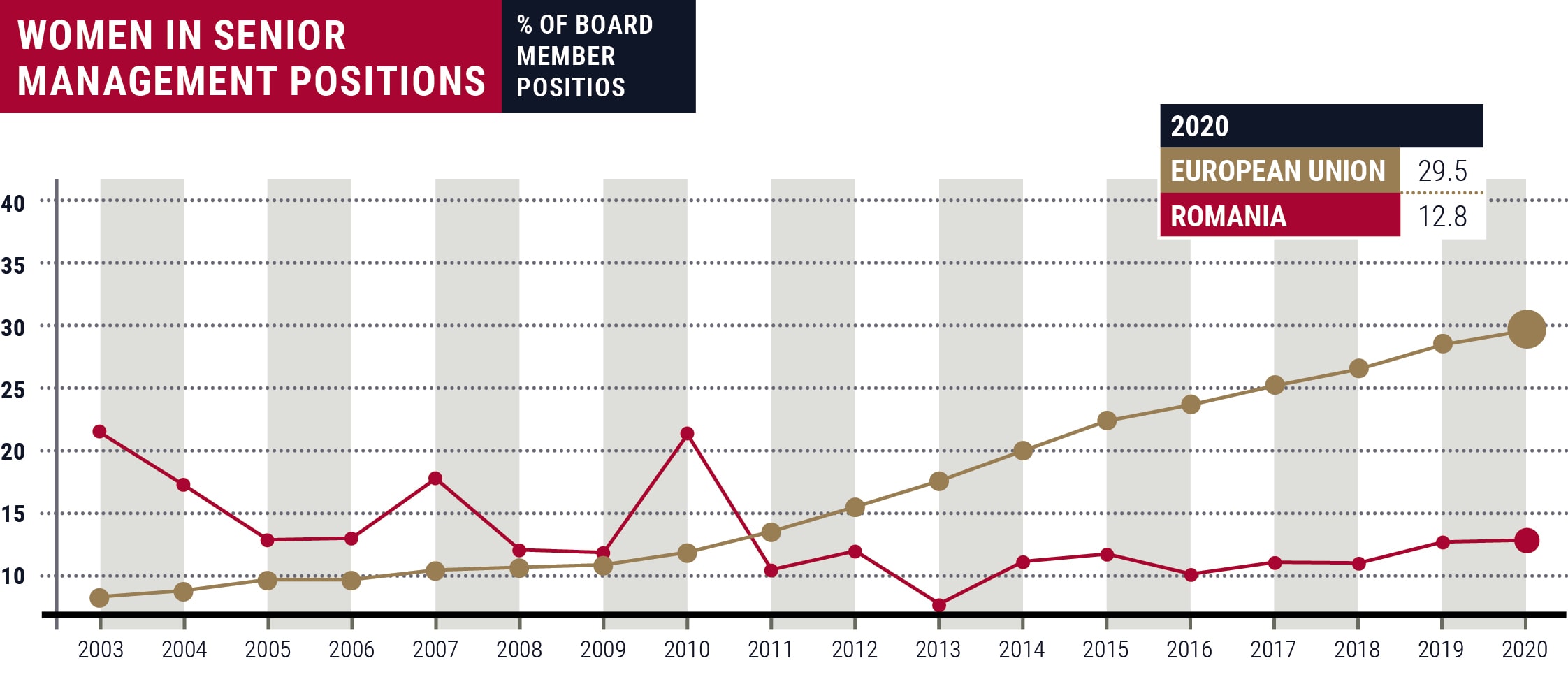 Operating in a still male-dominated industry, we understand our role and responsibility in promoting diversity, especially in providing women with the same rights and opportunities as their male colleagues. These are crucial in advancing an inclusive organizational culture, rooted in strong business values and principles.
In Ursus Breweries, we are proud to have a diverse and inclusive pool of employees of several nationalities, various ages and of many professional specializations. Our diversity and inclusion principles are embedded in the way the HR team operates, to attract to and retain people in Ursus Breweries. We continuously invest in the development of our entire workforce, without discrimination. More details on these efforts are described in the present report, under HR Development and Workforce Training section.
Through our internal Diversity Policy, and core business beliefs we support non-discrimination. The purpose of the Diversity Policy is to provide awareness on equality and fairness for all our employees and not to discriminate on grounds of gender, race, disability, religion or beliefs, sexual orientation or age. Through this policy we inform employees that our company opposes all forms of unlawful and unfair discrimination and adopts a zero tolerance approach to harassment or bullying of any kind, either in or outside the workplace.
To make sure that we offer equal opportunities and support diversity, gender balance and equal opportunities throughout our organization, we put in place HR best practices addressing all levels and functions. We regularly reinforce transparent communication (to all employee groups) about the organizational strategy through face to face meetings and various media channels.
We inform employees well in advance of implementation about organizational and/or high-impact changes. We have defined our desired performance development culture (including required behavior of employees and managers). The time horizon for objective setting is flexible to allow alignment with business dynamics and/or type of work.
Our learning & development framework has been designed to meet the needs of different job roles and levels. Our leadership team supports an inclusive working environment in which all our employees are treated equally, enjoying equal development opportunities and fair performance management. Leaders are trained to act as role models and inspire others to take individual responsibility in our diversity & inclusion initiatives.
Inclusive leadership is part of our core competency model and is part of our required competencies, such behavior is a part of advertised job descriptions, assessed during performance reviews, is supported by learning and development, role-modelled by management.
Transparent goal setting is part of our standard performance management approach. This includes sharing individual performance goals with peers as well as individuals' direct reports. Senior managers drive the change towards a performance development culture (e.g. continuous alignment on performance expectations and goals, ongoing informal performance conversations/ feedback). For the first time, we were certified as Top Employer in Romania in 2020, being the first brewer in Romania to obtain this certification.
Our continuous endeavors are focused on ensuring a safe and inclusive work environment, so that each employee feels that is treated with respect and care. We listen to the voice of our employees through specific surveys conducted annually among all colleagues. Follow-up actions are taken to address the topics identified as a result of these assessments.
Another way to ensure that our people work in a non-discriminating and equitable environment is our whistleblowing policy, which represents a nonstop tool for employees to report any complaint on non-ethical behavior in complete anonymity. We take immediate follow-up actions, making sure their grievances are listened to and addressed. This way, we assure that dialogue is always opened and any issue is identified and resolved.
During 2020, a Diversity & Inclusion agenda was included in our mid-term integrated business planning at the group as well as local levels. As a result, in the next financial year we expect to start implementing specific actions by signing the CEO pledge within LEAD network, setting clear targets for the next years on Diversity and Inclusion. By 2030, we aim at 50-50% male and female top executives at both local and group levels as well as the CEOs of the Asahi group and Ursus Breweries as active supporters of gender balance.
Starting 2021, every two years we will run a Global Employees Engagement Survey, with clear targets to address the findings and engage with our employees in identifying the right solutions.
DIVERSITY OF GOVERNANCE BODIES AND EMPLOYEES IN URSUS BREWERIES, 2018-2020